Smoking continues to be the leading cause of preventable disease and death in the US. Quitting smoking can be difficult because of the consequences of the release of nicotine. An individual can at first feel irritable, nervous, and have trouble concentrating. Thankfully, there are tools that can support you in your effort to quit smoking.
About 36.5 million U.S. adults are currently smoking cigarettes, and over 16 million are dealing with a smoking-related illness. Smoking affects almost every organ in the body. It raises the risk of heart disease, stroke, lung cancer, and many other cancers. If you quit smoking, you will literally add years onto your life.
We've rounded up the best applications on iPhone and Android devices that will help you stop smoking. These apps will help you to leave your habit one day at a time, with their consistency, usability, and great reviews. Check them out below.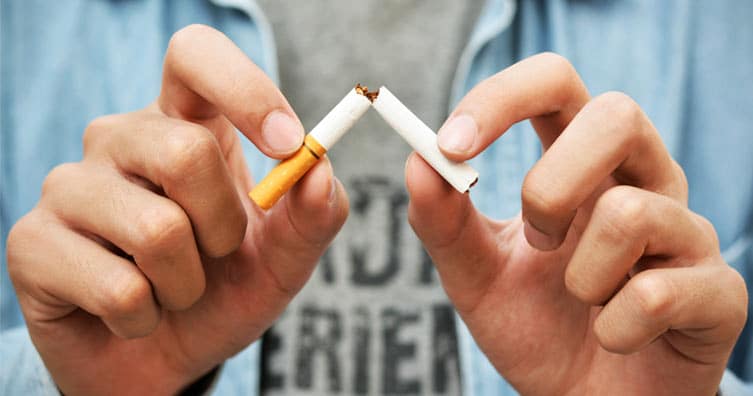 Kwit
Kwit is gaming-inspired, integrating game theory, game mechanics, and game design. Gamification helps keep quitting fun and is used as a tool to help people stick to their decision to avoid smoking and improve their behavior. As time goes by and you go on to become the "Absolute Kwitter," you will hit higher ranks and levels.
The app is clean and modern in nature. It is filled with useful information such as the time that has passed since you stopped smoking, how much money you have saved, and how many cigarettes you didn't smoke.
Quit Now!
QuitNow! is a favorite app to quit smoking with a simple, colorful, and easy-to-use interface. It boasts more than 2 million quitters to date and says its unique chat function is key to both its competitive success and the success of its users.
The QuitNow! facebook page embraces you and is a place where you can share your progress, your achievements, your challenges, and your aspirations on the road to being nicotine-free.
QuitNow! also features great illustrations. This is a fun way to keep you focused and committed to your goals. Every accomplishment is marked with a vivid and quirky illustration.
Smoke-Free
Smoke-Free keeps track of how much money you saved, how long you are smoke-free, and how many cigarettes you quit. You can monitor them this you encounter anxieties, get advice on how to stop and use the Smoke-Free tools to figure out the trends behind your fears.
The progress report reveals how your health is changing by providing information on blood pressure and oxygen and carbon monoxide, as well as improvements that may occur in regards to breathing, digestion, and risk of lung cancer. Badges are earned if you boost the amount of time you're smoke-free.
Quitters Circle
Quitter's Circle is Pfizer's joint initiative with the American Lung Association to help smokers begin their path to stop smoking.
Through setting goals on when and how you plan to quit smoking, you can build a customized Quit Plan. The app monitors milestones in the process of leaving, such as forming a Quit Team to support friends and family and establishing a Quit Fund that can help pay for visits and services from health care providers.
Via Quit Cards, emoticons, and stickers, the Quitter's Circle motivates smokers and milestones are celebrated along the way, especially when you hit one month of being smoke-free.
Quit Tracker
Quit Tracker helps inspire you to quit smoking by presenting you with health-based statistics showing the effects that smoking has on your body. The app leaves you options by providing you with virtual rewards as time goes by, including movie tickets or shoes you can purchase with the money you've earned.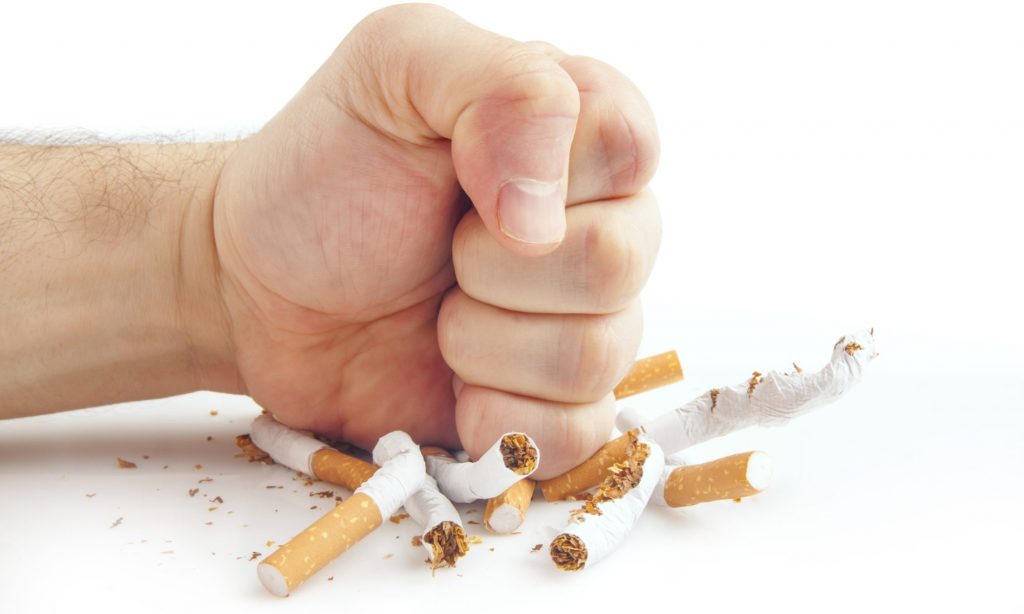 Conclusion
The installation of these apps is quick and straightforward. The experience of these apps is optimistic and inspiring. They provide and track valuable information about your decision to quit, saved money, restored life, and health benefits.