Healthcare organization and operation, both public and private, are subject to the full review and multi-level constraints. Innovation is a critical but often dangerous requirement within a competitive and rapidly evolving industry. However, there are a variety of free online simulations to help you get ahead in the field of healthcare.
Healthcare simulation is a validated setting in which healthcare policies and services, pharmacy processes, and epidemiology studies are developed and tested risk-free. These practices can help students and established professionals learn procedures that are unfamiliar to them.
Healthcare modeling software offers the opportunity to uncover dependencies and measure the impact of policy reform while developing a national or regional healthcare system. This results in an optimal concentration of resources and prioritizing improvements. Learn more about this practice down below.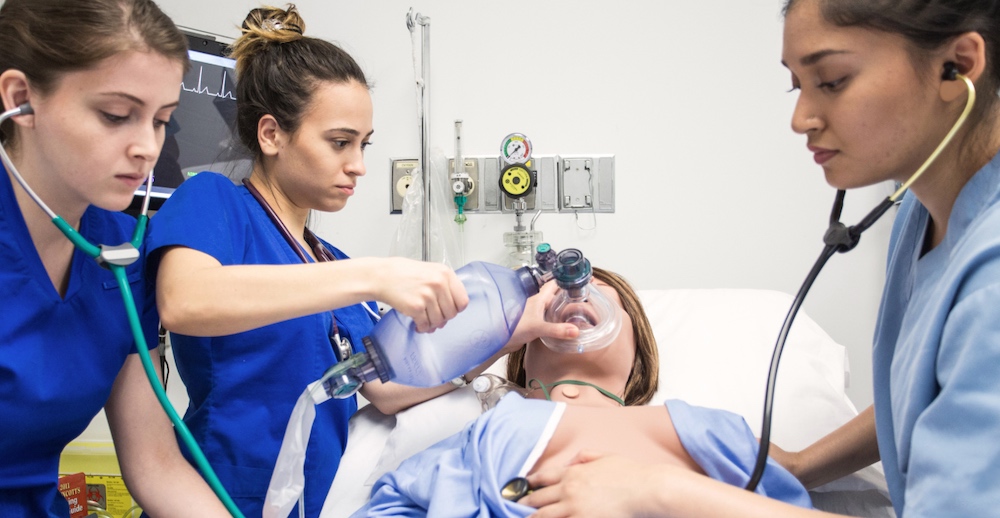 Situation Overview
Hospital workflows can be recorded with input on digital models from all interested parties. These models will show the optimization of capacity and resources, help to recognize risks and problems, and eventually contribute to a refined solution.
Predictive modeling in healthcare, for example, can be instrumental in optimizing the patient experience in an outpatient clinic.
Epidemiological work benefits from the ability to model the nature of illnesses and their social interactions. Forecasts and scenarios can be checked and analyzed with outbreak modeling, informing prevention plans, and increasing preparedness. Systems of simulation models can be evaluated at all stages, operational to strategic, whatever is appropriate for the task at hand.
Healthcare simulation software can capture the complexities of healthcare systems and measure their success. This improves understanding and promotes greater collaboration between healthcare practitioners, managers, and designers.
Healthcare Simulation Practices
The use of simulation tools for healthcare is the secret to comprehensive research and useful innovations within your organization. Healthcare simulation equipment and software are used for several reasons. First, to simulate hospital design, process flows, asset placement, resource utilization rates, scheduling, and returns on investment.
Moreover, it also simulates healthcare policy planning, the allocation and distribution of resources, epidemic simulation, evaluating disease spread and mitigation strategies, pharmaceutical supply chain simulation and production planning, as well as the marketing and promotion in the pharmaceutical industry.
Simulation is a practice and learning methodology which can be extended to several different disciplines. It is a technique (not a technology) to substitute and amplify real experiences with directed ones, often "immersive" in nature, which is a fully interactive way that evokes or replicates significant aspects of the real world.
Simulation-based learning in the medical field can be a way to improve the awareness, skills, and behaviors of healthcare practitioners while protecting patients from unnecessary risks. Medical education focused on simulation can be a medium that offers a valuable resource in learning how to reduce ethical problems and overcome practical dilemmas.
Online Simulation Learning
Though medical simulation is relatively new, simulation has been used in other high-risk careers, such as aviation, for a long time. A medical simulation encourages the development of clinical skills through systematic practice rather than an apprentice learning styles.
Such devices serve as an alternative to real patients. A trainee can make mistakes without fear of harming the patient, and learn from them accordingly.
There are various forms and simulator classes, and their cost varies depending on the degree of their reality similarity, or 'fidelity.' Simulation-based learning is expensive. It is cost-effective only if properly used.
Health simulation has been shown to improve clinical competence at both the undergraduate and postgraduate levels. It was also found to enhance patient safety and minimize healthcare costs by improving the competencies of the medical provider.
On coursera.com, there is a free simulation tutorial on healthcare. This 7-week course provides you with critical approaches to help you understand the Clinical Simulations foundations. You can learn about seven main components of Clinical Simulation across the health professions during each module and its effects in your current role as a healthcare professional.
The laerdal.com website also hosts courses on simulation. As a program, they place emphasis on healthcare training. This can be a great learning tool or anything looking to take this route.
As a healthcare professional or professor, classcentral.com can provide you with knowledge about the development of clinical simulations and basics when a health care professional instructor explores the use of simulation pedagogy in a course, program, and/or curriculum.
Centered on a construction model, the learner must follow the steps to get started using the simulation pedagogy that explains key steps, basic concepts, and "start-up" considerations.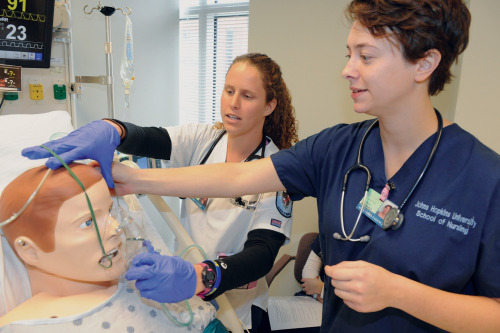 Conclusion
Simulation-based training helps information come alive in an environment designed to replicate actual clinical situations and simulated environments where clinicians can improve their person and team skills without giving real patients a risk. Check out this learning option today!