So, you're all excited about your next baking project, and you are about to begin when you suddenly realize that you don't have any buttermilk! Don't bother fretting or rushing to the supermarket, you can make buttermilk at home with this simple recipe, using only two ingredients.
Buttermilk is the liquid that is left behind after you churn butter. It is low in fat and rich in cultures. While you can buy buttermilk at the store, once you try out this buttermilk substitute recipe, you are sure to love it and will prefer to make it by yourself.
But first, what is buttermilk, and what is it used for? And, how can you make it at home? We will show you a step-by-step method to make this baking ingredient at your convenience. Read on to learn how in this article.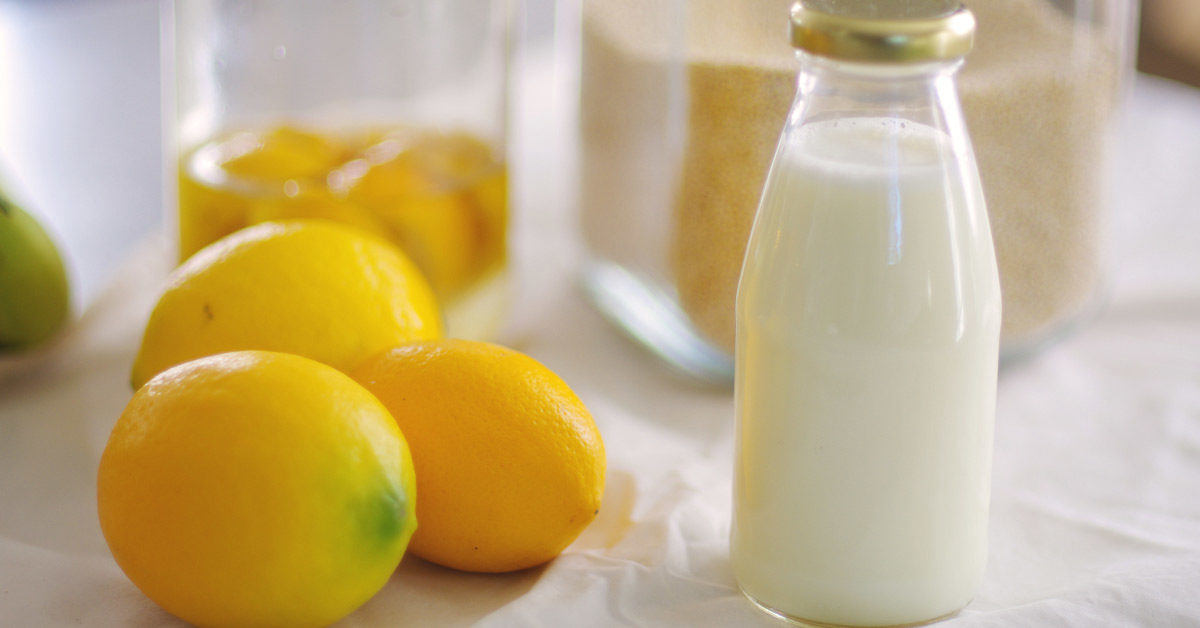 What Is Buttermilk?
When butter is churned, there is always a liquid that remains behind. It has a thin consistency and it is slightly sour with a few drops of butter floating in it.
What we get at the supermarket, packaged as buttermilk is however made through a very different process. It is made by introducing bacteria into milk and letting it ferment.
This product is thick and tangy compared to the thin and mildly sour buttermilk made via the original process.
If companies can come up with innovative ways to make buttermilk, then we can do the same. And, you will soon find out just how easy it is!
Recipe for Buttermilk
This recipe for homemade buttermilk substitute is very simple to make and needs just two ingredients.
Also, you can make only the amount you need instead of buying the big cartons of buttermilk available at the supermarket, half of which will go to waste. Let's look at the ingredients and the steps you will need to follow to make a buttermilk substitute.
Ingredients: Milk, Vinegar, or Lemon Juice
You will need only 2 ingredients: milk and vinegar (or lemon juice) to make homemade buttermilk.
You can use any type of milk, be it full-fat milk, skim milk, or low-fat milk. You can also use soy milk, almond milk, or coconut milk in this recipe if you are following a vegan diet.
Instructions to Make Homemade Buttermilk
Start off by pouring milk into a measuring cup until it reaches the measure of one cup. To the milk, add one tablespoon of lemon juice or distilled white vinegar.
The ratio should be one tablespoon of lemon juice to one cup of milk. Mix it well and let it sit for 10 minutes.
After 10 minutes, you will see that the milk has curdled and that means the homemade buttermilk substitute is ready. Mix it well and use it as required.
You can also shop for white distilled vinegar if you prefer to use vinegar instead of lemon juice in the recipe. Buttermilk can be stored for up to 3-4 days in the refrigerator, for later use.
Uses of Buttermilk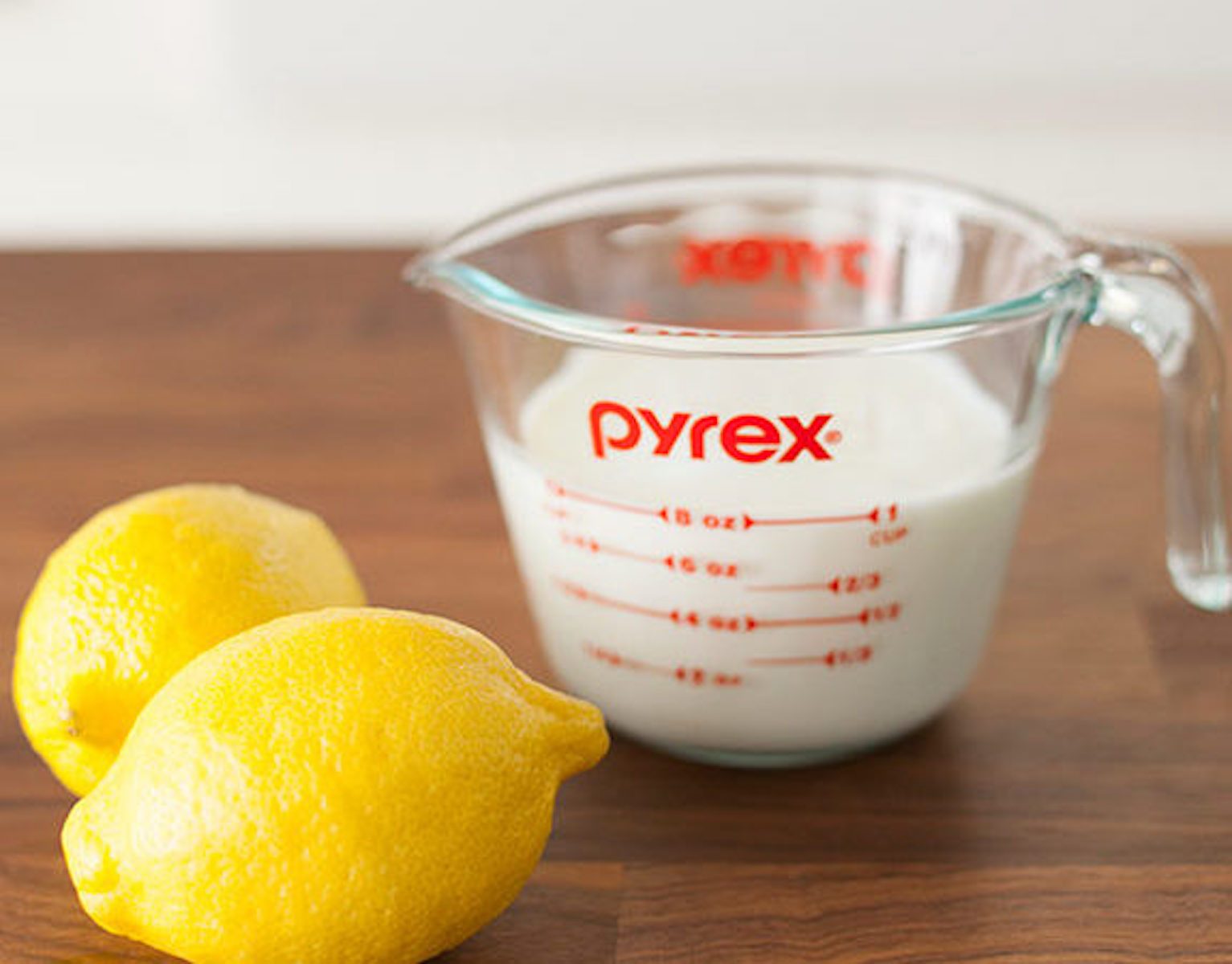 Buttermilk can be used to make cakes, biscuits, pancakes, bread, cupcakes, waffles, buttermilk dressing, and to enhance the taste of stews and gravy dishes.
When used in baking it helps to create a tender crumb, and it also adds moisture. As buttermilk is naturally acidic, it reacts with baking soda to give your baked delicacies a good rise.
The Bottom Line
With this simple DIY recipe, you can create a buttermilk substitute at home whenever you are in the mood for baking or cooking.
It helps save money, reduces waste, and saves you a trip to the grocery store. It is simple to make and a healthy alternative to processed and packaged buttermilk.