Phone cases are a great way to protect new phones and make old ones feel fresh. Are you tired of basic and uninspiring cases that do not resonate with your personality?
Even though store-bought cell phone cases can offer much-needed protection to your expensive mobile device, they lack the personal touch of your own design. What's the solution? Decorate your own cases!
It's great if you dare to go case-less and show off the gorgeous bare surface of your phone. If not, the best money-saving method is to DIY your way towards a case that will win hearts, and you can learn how to do exactly that in this article. Read on to learn more.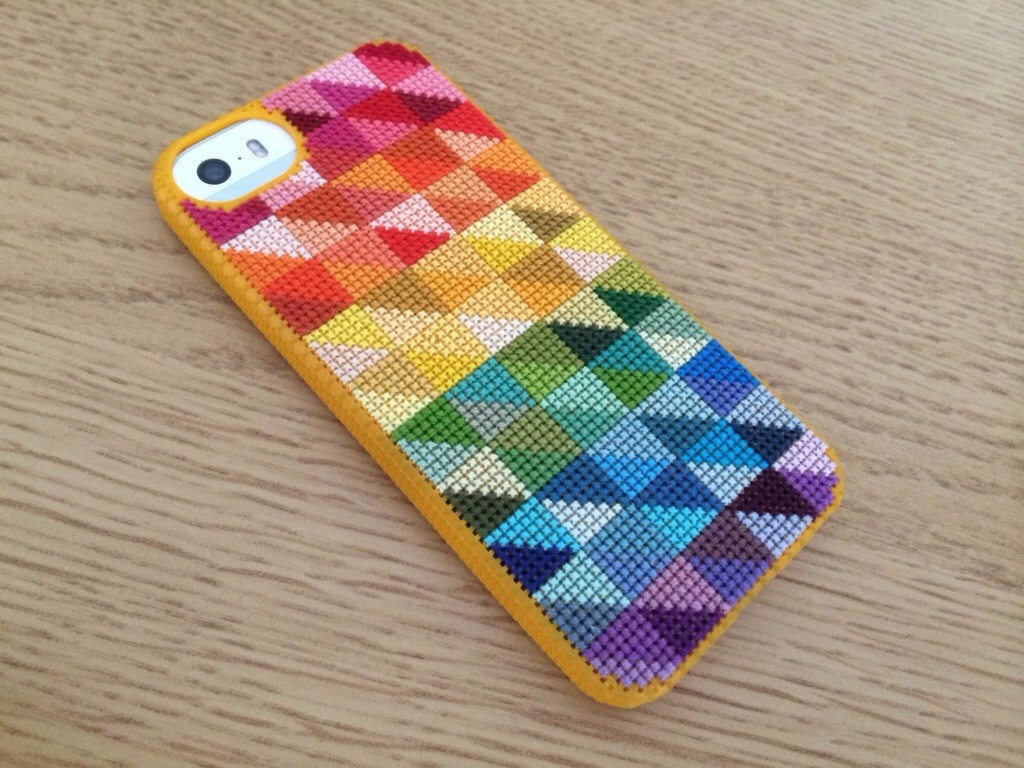 Make Patterns with Washi Tape
Fellow craft-newbies, there is no need for panic. No matter your level of crafting, you can master this easy washi tape case idea like a pro. Similar to other inexpensive crafts, washi tape will help add fun details to this one.
For this project you will need a basic phone case – even an old scratched one will work. If you do not have washi tape that sparks joy at home, head over to the local craft store, and grab three separate patterns and colors.
If you are clueless about what designs would complement one another, scour through similar projects online and get inspiration for color palettes.
When you have all the items ready, simply make geometric details on your case using the different tapes. In a few short minutes, you will have a contemporary and bold cell phone case in your hands.
Make a Cross-Stitch Cell Phone Case
If you are a little more artful than that, why not use this DIY opportunity to flaunt your cross-stitch talent on your phone case!
A DIY cross-stitch case ought to be the subject of conversation every time someone catches you on the phone!
In order to make it, all you need to do is buy a blank cross-stitch case first. Then, you can weave your own case.
On the contrary, if you are clueless about the art of cross-stitching, start by following smaller-scaled patterns on the internet. This is a brilliant way to combine modern technology with an age-old craft.
Use Pressed Flowers to Decorate Your Phone Case
If you have been crafting for a while, you probably know how much-pressed flowers have been trending! Even better, now you can make them the focal point of a phone case.
While it may seem out-of-the-box, this DIY smartphone case is a head-turner and not too difficult either.
All you have to do is collect some fancy wildflowers during your evening walk, press them correctly, and then attach the petal to the inside of a clean mobile case.
Alternatively, you can use an opaque white case. For this version, you would want to attach the flowers to the exterior and use a resin mixture to harden the exterior.
Marbleize Your Phone Case with Nail Polish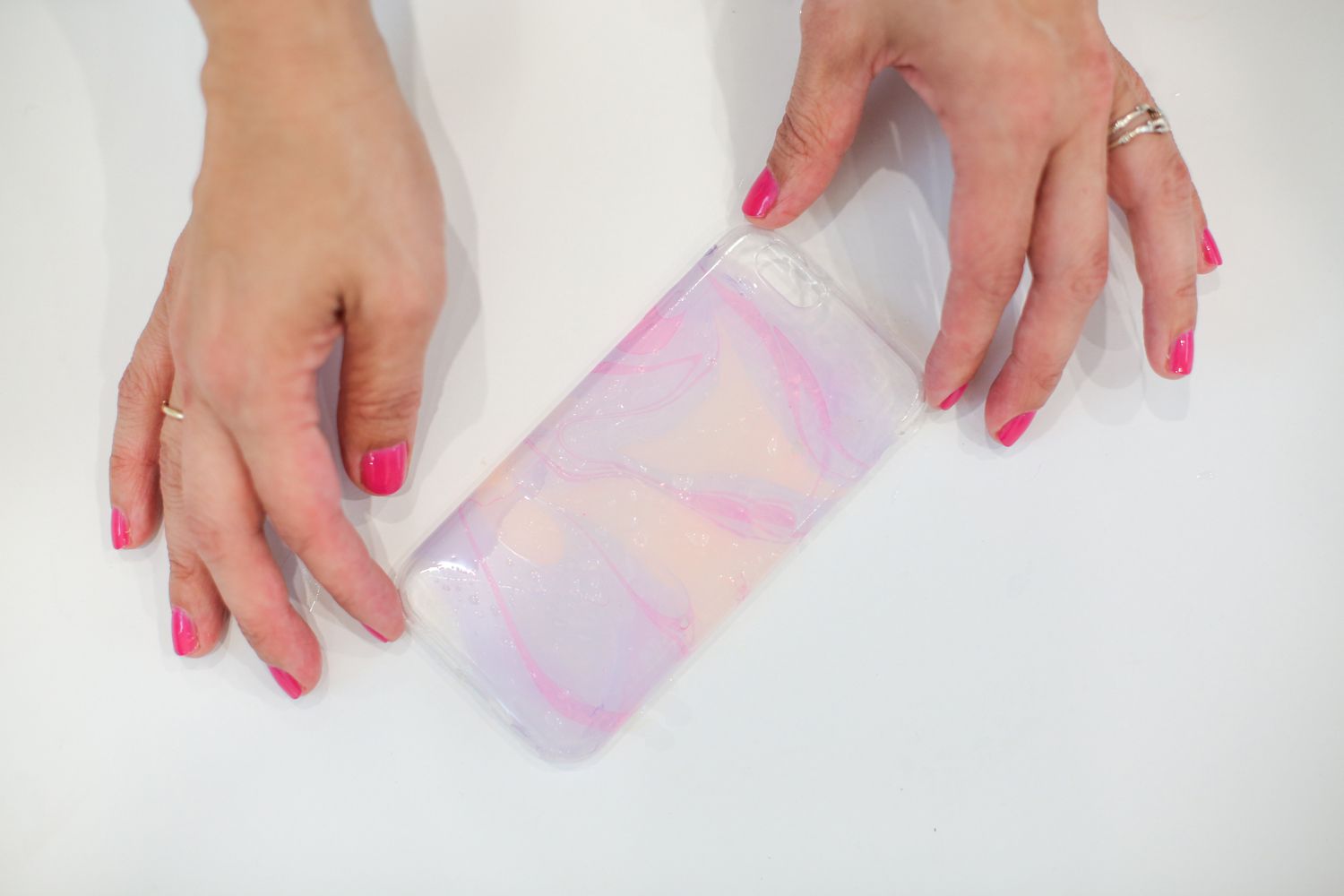 You can have so much fun with nail polish, especially if you know how to marbleize with different hues. While it is no wonder that Marbleized nails are already the new-age hype, it is high time we matched your phone case too.
This is an easy DIY project and does not even create a huge mess. You need to take a bowl of water, drop some shades of nail polish, and swirl the mixture.
When you are happy with the marble pattern on the water surface, dip your transparent case, and watch the nail polish bedazzle it. You can use more than three complementary shades to attain the best results.
The Bottom Line
These inexpensive DIY cell phone case crafts will bring home some gorgeous accessories.
With only a few basic items, you can personalize your phone case in a million different ways. There is no limit to how creative you can be!