You can find everything at Walmart, which makes getting a Walmart MoneyCard and the associated MoneyCard app quite rewarding. Before Walmart, weekly shopping required a trip to the grocery store, clothing store, drug store, hardware store and more. These days, Walmart seems to be everyone's go-to spot for it all.
If you use a Walmart MoneyCard at their stores you also get cashback on your purchases. If you buy online with the MoneyCard, then you also get cashback. Each category of cashback is fulfilling and just another reason to look into the Walmart MoneyCard.
The Walmart MoneyCard offers strong cashback rewards programs which match the frequent Walmart shopper program, as well. Read on to learn about applying for the MoneyCard and its convenient mobile app.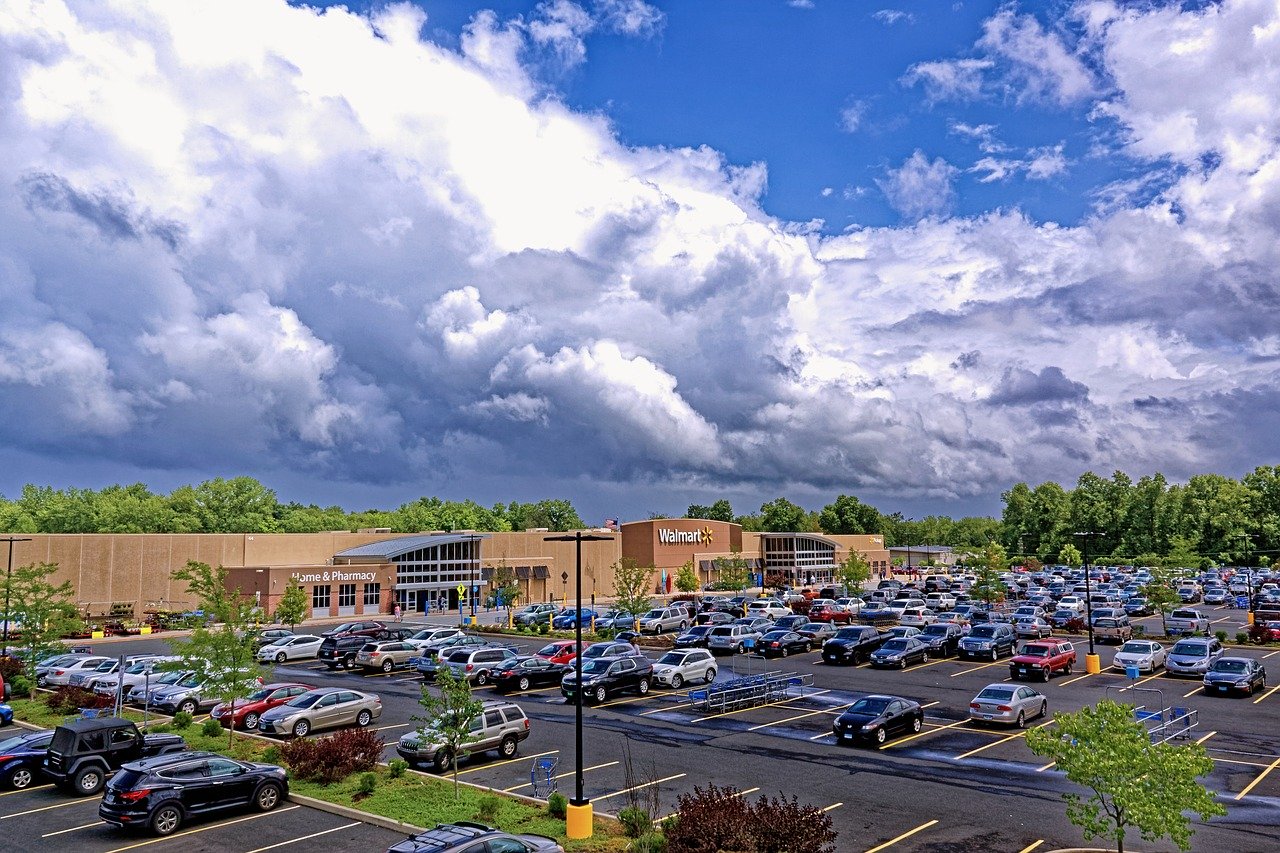 What Are The Benefits Of The Walmart MoneyCard?
There are a variety of benefits that come with this card. First of all, you will receive 3 percent in cashback when you shop online at Walmart.com Plus, you will earn another 2 percent in cashback at Walmart fuel pumps and 1 percent on your spending in Walmart stores. All of these options provide you with great ways to earn.
In addition to the cashback offers, you can earn up to 2 percent in interest through the free savings account that Walmart will provide for you upon you getting this card. Plus, with this offer, you have opportunities to earn cash prizes each month. 
Further, with the Walmart MoneyCard, you can receive your pay up to two days early with their ASAP Direct Deposit feature. You can also reload your card with cash for free at Walmart stores across the country. Plus, you can activate additional accounts for your family members at no extra charge. 
The Walmart MoneyCard App
On top of all of those benefits, you will also have access to the MoneyCard app. This app adds supreme convince to all of the other perks that come with this card. 
Using the app, you can access all of your banking needs wherever, whenever. The app is available for both Android and iOS devices and allows you to conduct a variety of banking needs online. 
You can lock your account in the event of a stolen or lost card, view your account history, and deposit checks all from your MoneyCard app. All of these actions can be done 24/7 through the app.
Restrictions On Walmart MoneyCard Offers 
First, if you are interested in the card, you should know that it comes with a $5 monthly fee. However, this fee is waived when you deposit $1,000 or more into your account within a month. In addition, you can only earn up to $75 in cashback per year. After you reach that amount, you will no longer earn rewards.
In addition, you will not be able to access your cashback if you have a negative balance on your card or have been using your card for less than 12 months. Further, the 2% interest earnings will only apply to the first $1,000 in your savings account. 
Lastly, though you can add cards for your family members, they must be at least 13 years old. You can also only add up to four cards on one account. 
What Are The Fees For A Walmart MoneyCard?
In addition, to all the fun perks of utilizing Walmart MoneyCard, you have to be aware of the fees. You will incur these fees if you sign up for the card.
Monthly fee: $5 (waived if you deposit at last $1,000)
ATM withdrawal fee: $2.50
ATM balance inquiry fee: $0.50
Cash reload fee: $5.95 (varies with where and how you reload your card)
Walmart MoneyCard Application
To apply for the Walmart MoneyCard, you can visit their website and fill out an online application. You will need to enter personal details such as your identity, address, and social security number. Walmart may also ask for documents that provide proof of the information you provide.
Unfortunately, this prepaid card is not available to Vermont residents, per state laws. Otherwise, anyone who is 18 years or older may apply for this card. Once you apply, your card will arrive by mail within two weeks. In order to activate an account, you will also need a working phone that is capable of receiving text messages. 
Alternatively, you can also secure a card by going to the customer service department of any Walmart store.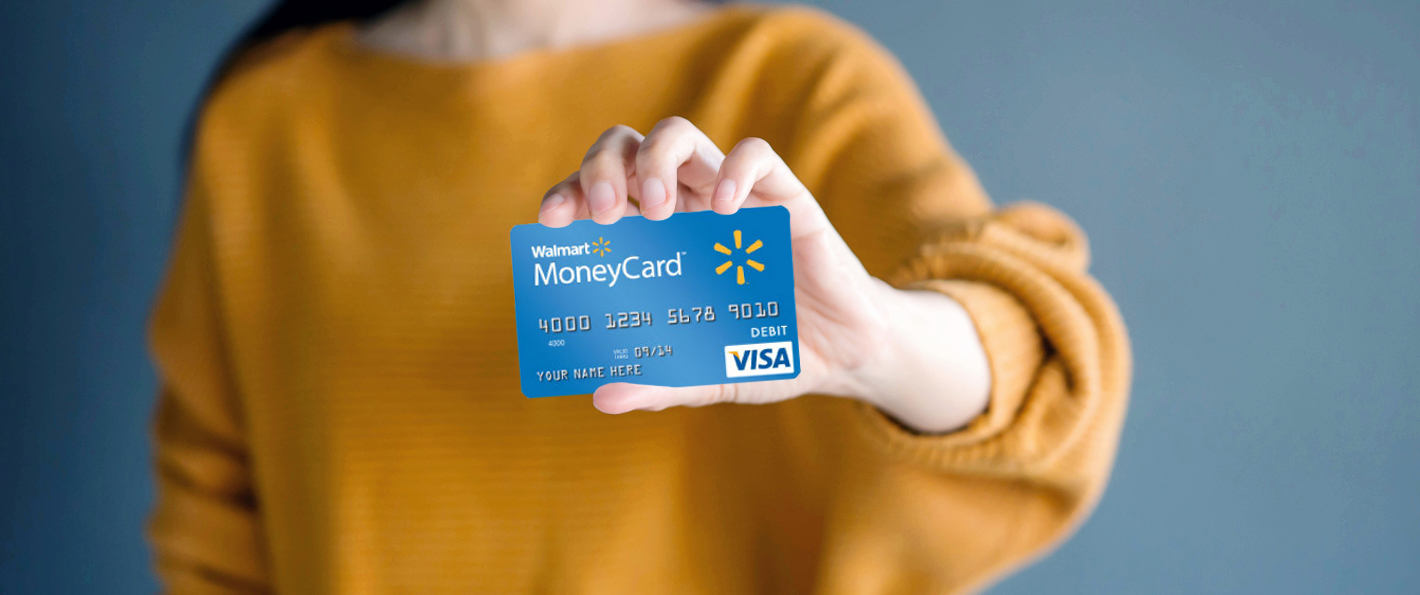 How To Contact Walmart
If you would like to contact Walmart you can go to your local store or to their head office at 702 SW 8th St, Bentonville, AR 72716, United States. You can also call them at  1-800-925-6278 (1-800-WALMART).
Conclusion
If you're an avid Walmart shopper, then getting their card means you get rewarded for shopping with them. If you shop at Walmart anyway, why not earn while doing so
Note: There are risks involved when applying for and using a credit card. Consult the bank's terms and conditions page for more information.