Imagine that you have worked from home for a few weeks now. In about 15 minutes, you have a big meeting on the Zoom, and you are still in your wildly comfortable, but totally ragged T-shirt and sweatpants.
You want to look cheerful and professional, even when the whole world operates in a different reality than it was when this meeting was put on your calendar back in February.
Here are some makeup tips and looks you need to know for your next Zoom meeting. Read on to learn more.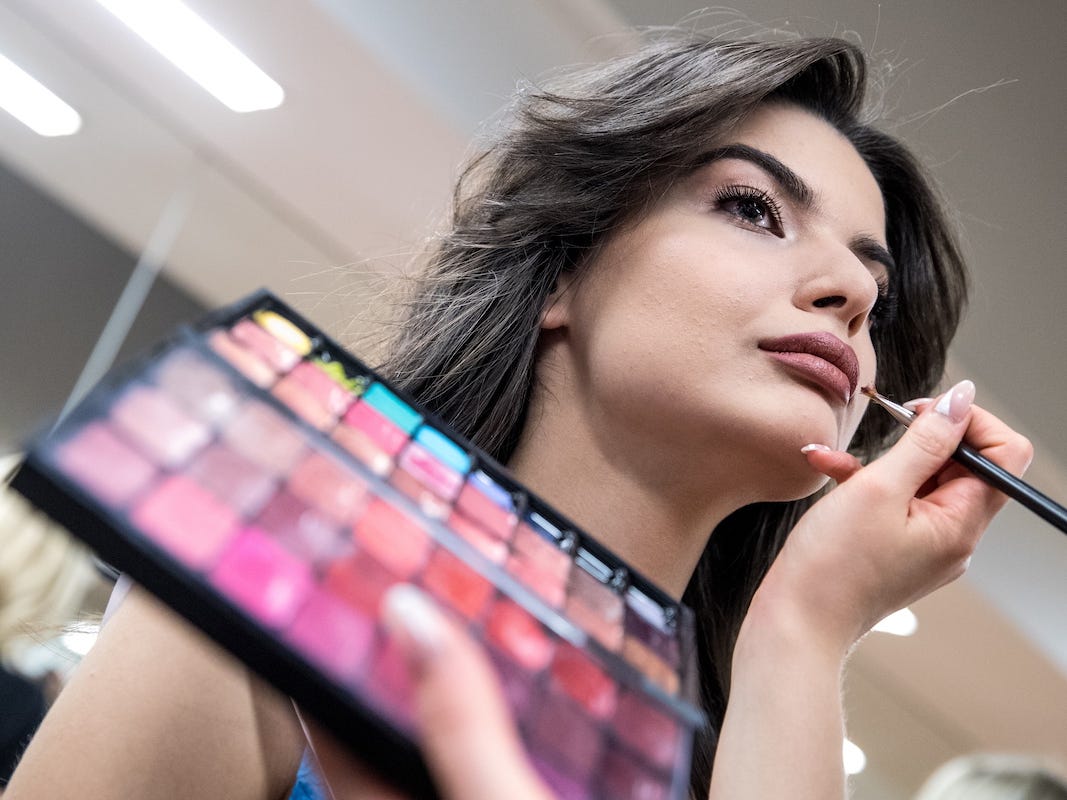 Shiny and Glowing Skin with Bright Lips
Now is the ideal time to play around the dimensions of your face. Looking presentable on the fly is better to concentrate less on covering imperfections in the skin and then put emphasis on cheekbones, brows, and lips.
This is your go-to conference-call look needs first with a nourishing oil to prepare the skin. Put an oil all over your skin is, first of all, a great barrier — but secondly, the kind of nourishment you get from oil will immediately give your skin this beaming quality.
The perfect accent to a natural makeup look is a touch of blush. It gives your face a youthful and balanced glow and adds dimension. The best color of your cheek is your natural flush, which easily flatters the undertones of your skin. That may vary from light pink to apricot, dark rose, or even mauve.
Use a soft contour to prevent appearing "flat" on your Zoom meeting. Right now, you can use contour to your full advantage because people don't really see you directly if you've ever wanted to try to change your jawline angle or carve your cheekbones into a whole new dimension.
Monochromatic Complexion
The pace and ease of a makeup look are entirely down to a person's tastes and daily routine — so when you are in a rush, rely on multitasking items to produce monochromatic lips, cheeks, and eyes.
Before doing something, make sure that she has some natural light where the makeup is being applied. Start by spritzing your face with a moisturizing mist.
Apply the concealer to the middle, around your eyes, lips, and eyebrows to create a slight dimension on your face. Use brushes to mix that concealer out, but you can also use any tool you know you can work with quickly, whether it's a brush, sponge, or fingers.
Gravitates towards muted peach and pink tones, but with just about any cream blush you have on hand, this look works. Put a few dots on your cheeks, eyelids, and lips and simply mix everything with your favorite tool for a quick and easy glow.
Just the Eye Look
Tommy, a makeup artist, based in New York City, also says that the best and easiest makeup look of all can vary from person to person, based on tastes and makeup habits. "My 'minute make up' philosophy is to make a system", he says. "Just keep it, and cut corners whenever possible".
Tommy makes sure he sticks to a consistent skin-care regimen so that if he's pressed for time, he can concentrate on applying makeup to the hair, cheeks, and lips instead of relying on a time-consuming base regimen.
While getting ready for that concealer to dry up, he moves on to the lips and cheeks using a stick or pot-shaped products because they are quicker to apply and blend. The Multiple and Fenty Beauty Match Stix by Nars are both fantastic, he says.
It can also maintain a good-impact eye on the fly, says Tommy, if you have the right kinds of products. "Waterproof eye shadows are a go-to for applying and combining with fingers and not having to worry about how the day wears on", he says.
Conclusion
Working from home becomes a challenge, but it is the new normal that we need to adapt. Don't compromise your look even when it's virtual! Follow these makeup looks for your next Zoom meeting!