No one wants to have a large credit card balance, but when you have large purchases or emergencies or unforeseen expenses, you might find yourself dealing with an ugly blotch that you cannot get out of.
It is, therefore, crucial to act fast and come up with a plan on how to pay down your debts before they get out of control. Now, moving your credit balances from high-interest to low-interest is one way of taking control of the huge purchases.
The MBNA credit card is therefore likely to be extremely appealing to customers who wish to reduce the amount of interest they are paying on future purchases since it has a 26-month 0% interest rate on the purchases.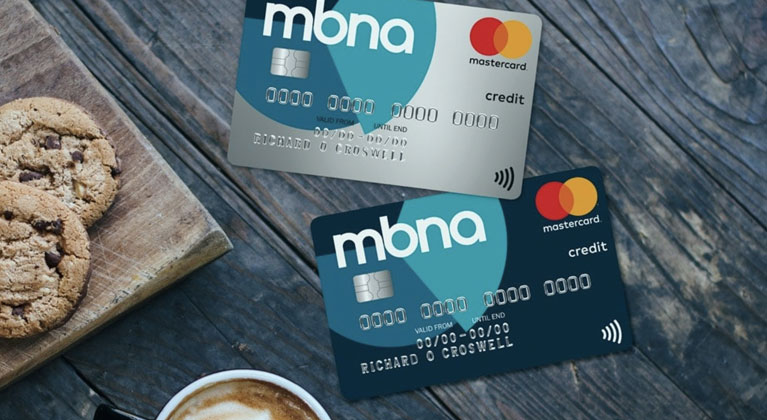 MBNA Credit Card Features
This card comes with the following features.
0% Interest Rate On Purchases
For the first 26 months after getting the card, you enjoy a 0% interest rate period on purchases, but this offer starts 60 days after getting the card. You must conduct the balance transfers within the first 60 days of opening your account.
Money Transfers
Any money transfer made on the card is charged at a 0% interest rate for the first 12 months after opening the account. This card, therefore, becomes a realistic alternative to a short-term loan. But, please note that if you go beyond the 12 months, then the interest rate will be higher.
No Annual Fees
The card doesn't charge any annual fees, and this is an excellent incentive that appeals to many different consumers. Occasional and frequent users of the credit card are then able to benefit from this in a big way.
Online Banking
The bank has an online banking system that allows you to keep track of your money without any pressure, and this way, you can identify whenever there are inconsistencies in the account.
No Liabilities
You will not be liable for any fraudulent transactions on your account in case of anything. Of course, you will be required to inform the bank immediately it happens.
Pros/Cons of MBNA Balance Transfer Credit Card
Pros
Easy payments – the bank offers a wide variety of options for you to make payments for the card, such as direct debits and the use of your debit card.
Contactless payments – you can download the app on your phone that will enable you to make contactless payments, which means that you do not have to carry the card around wherever you go.
0% purchase rate – with this kind of interest rate, you will easily make payments for a large purchase by transferring the balance onto the card.
Cons
Students cannot apply for the card.
MBNA Balance Transfer Credit Card Fees
When applying for a credit card, it is important to be aware of the fees and interest charged. Below is a list of fees that come with the MBNA Balance Transfer Credit Card.
Purchases APR – Charged at 19.99%.
Balance transfer fees – Charged at 21.99%.
Cash advance rate – Charged at 24.99%.
Minimum payment – You should pay a minimum of $10.
Annual fees – $0.
Cash advance fees – Charged at 1% of the amount advanced and a minimum of $7.50.
Over the counter cash – Charged at 1% of the amount advanced and a minimum of $7.50.
Cash equivalents – 1% of the amount advanced and a minimum of $7.50.
MBNA Balance Transfer Credit Card eligibility
To be eligible for this card, you must be a UK resident over 18 years. You must have a regular income. You need to provide at least 3 years of UK address history, a phone number, and email address.
You will have to provide your main bank account and sort code numbers. There should be no court judgments, bankruptcies, and individual voluntary agreements against your name.
No students or unemployed people can apply for the card. If MBNA has declined a credit card application from you, in the last 30 days, you can not apply for another card.
How to Get/Apply for an MBNA Credit Card
You should apply for the card online, through the company website. This is a simple 10 minutes process but ensure first to use their eligibility checker to confirm whether you will qualify for the card or not.
They will ask for your identification, employment details, address history, income information, and if you have any cards, you may wish to transfer to the new card. Kindly log on to the company website to fill out the application form and learn more about this card.
MBNA Bank Address and Contact information
To find out more about the MBNA Credit Card, it is advisable to contact the bank directly. MBNA Bank can be contacted using the following details.
Address: Cawley House, Chester Business Park, Chester CH4 9FB.
Phone: 03456 062 062.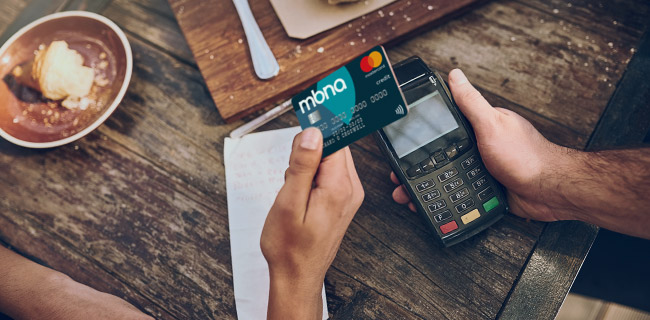 Conclusion
If you are looking for a credit card that can offer you the ability to transfer huge balances at a 0% interest rate, then this is a card that should be on your radar. It is specifically designed for this purpose, but it is always a good idea to shop around before settling on one card.
Disclaimer: There are risks involved when applying for and using credit products. Ensure you consult the bank's terms and conditions page before agreeing to anything.