In olden times, children would sit around their grandmother in the evenings for a lesson in embroidery. She would teach various types of stitches patiently while embroidering the most beautiful designs!
While thinking about those moments can fill us with nostalgia, who could complain about an app that can teach us to embroider from scratch? This app is such a handy tool, and it's a great way to learn a new skill.
The Course Learn Embroider app by Vero Santos teaches you everything that you need to know about embroidery from basic to complex stitches, patterns, and techniques. Read on to learn more about this app.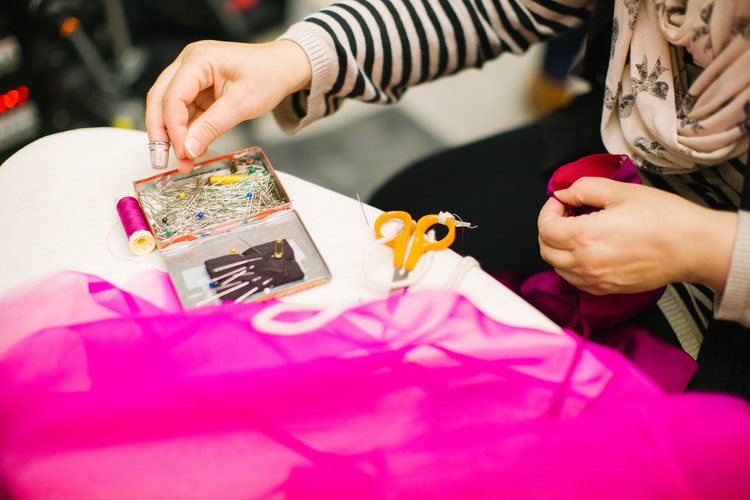 What Can You Learn with Course Learn Embroider?
This app is free-to-use, easy to download, and can be a perfect guide as we explore the delicate and beautiful world of embroidery. Let's take a look at what the Course Learn Embroider app has to offer.
Take on a New Creative Hobby
Embroidery is a very relaxing way to spend your time, and it is a great way to create some lovely designer items. You can embroider a table cloth with flowers to give your dining table the feel of spring, or you can stitch your favorite icon onto your t-shirt.
Learn Through a Step-By-Step Approach
Course Learn Embroider teaches hand embroidery and machine embroidery in a step-by-step method via videos. The instructions are simple and easy to follow.
While guiding you through the different types of stitches, it also helps you understand the various types of techniques involved, the types of threads and materials needed.
Explore Various Types of Stitches, Designs, and Patterns
You can begin by learning basic and simple stitches, like the cross-stitch, the spike point, and the chain stitch. The other types of stitches you can learn are the daisy stitch, and the knot stitch, among others.
This app also teaches crochet, another beautiful craft done using a thick thread and crochet needles. Besides giving lessons in stitching, the Course Learn Embroider app provides users with different types of embroidery patterns and designs for free.
Get to Know Embroidery Styles From Across the World
Every region in the world has their own specialized form of embroidery. By using the Course Learn Embroider app, you can learn Mexican embroidery, Yugoslavian embroidery, and Mallorquin Embroidery, and others.
The Mallorquin Embroidery originates from the island Mallorca in Spain and is noted for its beauty.
Advance Tutorials for Those With Experience
While the app is great for beginners, it is also useful to those seasoned in the art for learning new techniques from the world over. More so, there are many embroidery patterns freely available on the app that one can use to create artworks.
How to Download and Use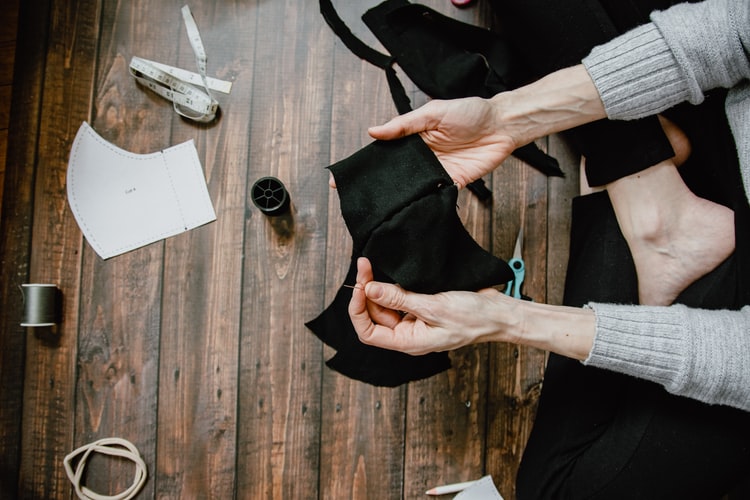 The Course Learn Embroider app is free to download on the Google Play store for Android. All you have to do is go to Google Play store, search for the app, and click install.
Once you have the app, you can start exploring all the various tutorials the app offers. The materials tutorial will guide you on the embroidery materials you will need to buy like the types of thread, and needles.
You might consider purchasing a hand embroidery kit for beginners or an embroidery machine if you would like to learn machine embroidery.
Conclusion
Practicing embroidery is a nice way to relax and spend your free time. Besides, it lets you create some beautiful pieces of art to decorate your home and gift to your friends and family.
Spending time in creative pursuits is always good for the mind and who knows you might just discover a brand new hobby!