Online digital accounts and cards are growing in popularity. One of the first to offer this type of service is Suits Me., which has been around since 2015.
The site offers banking options for those that have had a hard time finding a regular bank or credit card due to things like their credit score. When you sign up for the account and card, you will have access to a very user-friendly app.
Suits Me. is all online, and the sign-up process is pretty quick. But before you start the process, we wanted to give you a look at everything you need to know to make your decision a little easier.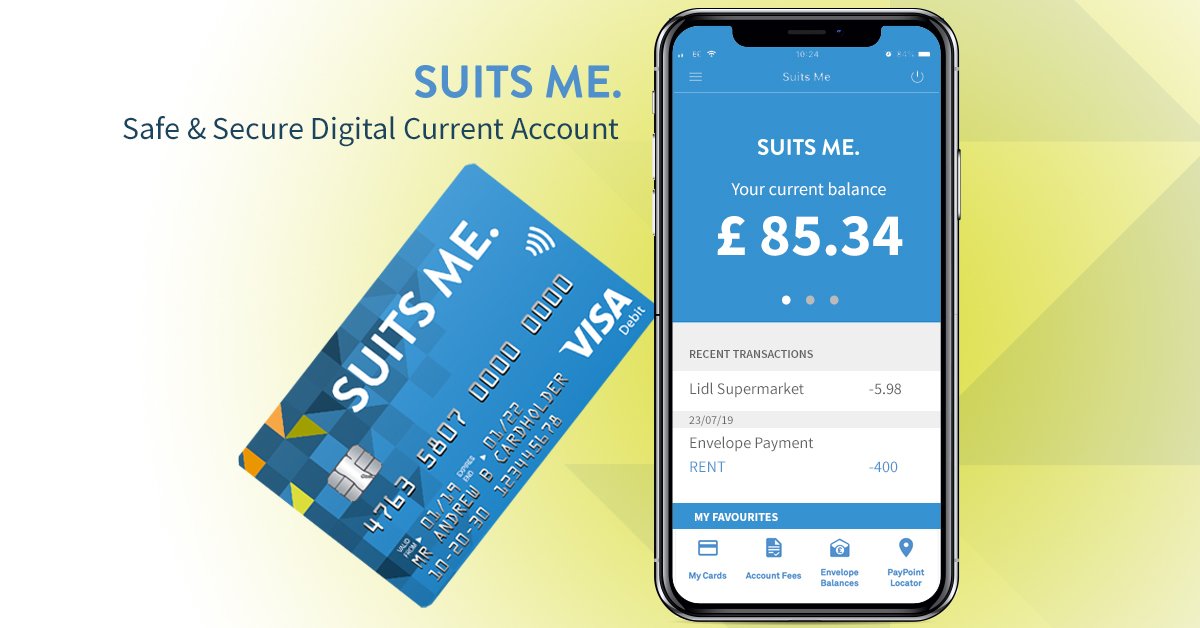 Features & Benefits
When you are approved and receive your Suits Me. credit card, you will be able to take advantage of the features and benefits that come with it. The card itself is a contactless Visa Card.
The account will be able to be accessed by the app. This app is easy to use and clean looking. In fact, pretty much everything you will need is on there as the bank is a fully digital service.
Some of the features you will also have access to are as below.
The ability to set up envelopes. These are mini accounts you can use to stash away money for specific purposes.
You will also be able to get cashback when the card is used at certain stores. The percentage of the cashback will depend on the store you shop in.
How to Apply
Before you begin the application process, you will need to make sure you meet the eligibility requirements. In order to be eligible to apply for the Suits Me. card, you will have to do the below.
Be 18 years of age or older
Have a valid UK address
Be able to produce one form of valid identification (UK driver's license, passport, or national ID)
If you meet those requirements, then you can follow the link on the website to the application. Make sure to have all the documents you may need—things like identification, proof of residence, and financial records.
Then you will fill out the application and submit it. Then all that is left is to wait for the approval. If you are looking to start the application process, you will need to visit the website.
Interest Rates and Fees
Credit cards or accounts come with several fees and interests, and these can be deciding factors on whether the option is right for you. So let's take a look at these for the Suits Me. card. Starting, of course, with the monthly fee.
Depending on the account and card you sign up for, you will pay a different monthly fee. For the Premium Account, the fee will be £4.97, and for the Premium Plus, it will be £9.97 (but it comes with other benefits we will discuss in the benefits and features section).
The card itself is free, but to load it, you will pay an initial payment of £9.97. When it comes to fees, as long as the transactions are in the UK, they will cost you nothing. On the other hand, if they are outside the UK, look for a £1.97 plus a 2.4% fee per purchase.
For withdrawals, there is a £1.12 fee on UK withdrawals. From other places, you will be looking at a £2.24 plus 2.4% fee. There are additional fees as well, but these are the big ones (you can locate the other fees on the terms and condition page).
Contact Info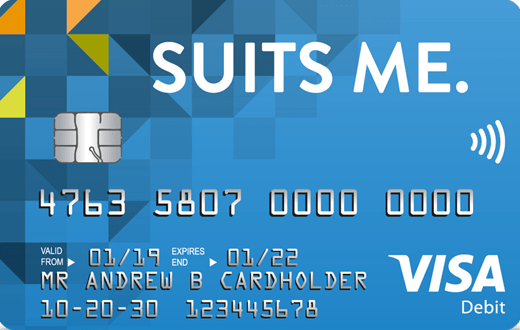 If you have more questions or need any assistance with your application process, you can reach out to the bank by calling 0330 159 0199. Their head address is The Old Shippon, Moseley Hall Farm, Chelford Road, Knutsford, Cheshire WA16 8RB.
Summary
If you are looking for a card and account that will be accessible even with bad credit, then the Suits Me. one is one of the options that might work for you.
Hopefully, the info we shared above has helped you make that determination with ease. If you would like to find out about another great credit card, then take a look at our other articles.
Note: There are risks involved when applying for and using credit. Consult the bank's terms and conditions page for more information.