Mobile Legends: Bang, Bang is a game designed for mobile phones, and it is a multiplayer battle arena game. There are usually two teams that fight each other to control the path of the three main lanes that are known as the top, the middle and the bottom.
If you have ever played this game, then you understand that the most important and expensive currency that is also pretty rare in the game is the diamonds. These are usually used to purchase everything you need in the game such as skins and heroes, among many other things.
So, if you have been having trouble keeping your diamonds and acquiring more, we have compiled a review about how you can earn the diamonds for free, which is pretty good news for any fanatic of the game. Let's get started.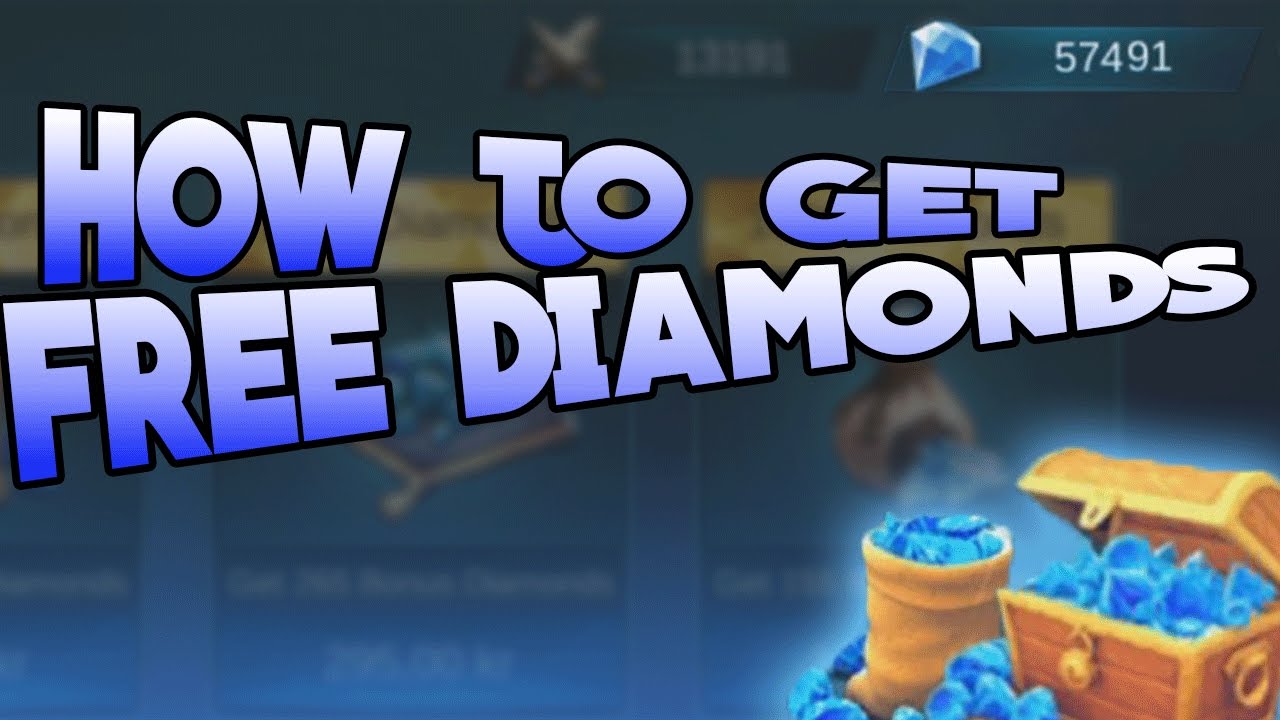 How to Earn Free Diamonds
Lucky Spin in the Lucky Shop
Within the game, you can try your luck with the Lucky Spin and this gives you a chance to win a free skin. In case you do not get the free skin, then you will get access to many other rewards in the lucky spin such as Emblem Fragments, Battle Points, or Hero packs.
You could also get some Lucky Gem fragments as part of the lucky spin rewards. These reward gems can be redeemed for diamonds.
Live Streaming
Most people do not know that you can earn diamonds through live streaming. This is a feature in Mobile Legends. You can get diamonds by simply streaming, and additionally, the people who view your stream can gift you diamonds in case they enjoy your stream.
Here's how much you are likely to make from streaming.
Jewelry – gives you 6 diamonds
Flower – gives you 2 diamonds
Roadster – gives you 250 diamonds.
Yacht – gives you around 1,000 diamonds.
Airplane – gives you 5,000 diamonds.
This has got to be the simplest thing you can do to get free diamonds and since you already stream the game, you can just continue to get more diamonds. This is however not a very easy task, and you must be a pretty decent player of the game so many people can follow you and watch you play the streams.
One other tip of gaining viewers to your streams would be by streaming on YouTube or Facebook. You could even create your own brand and set up several social media profiles for people to follow you and watch you play the game. What we are saying is that this will take plenty of time, dedication and effort.
Ensure that you enjoy streaming the game and you will be able create your own community of followers.
You Can Join ML Tournaments
This is another method you can use to get diamonds. The game usually hosts plenty of tournaments and the Moonton Legends and Diamond Series competitions are likely to get you lots and lots of diamonds plus cash.
For example, the championships usually have the following prizes.
The Champion wins 5,000 diamonds per player and $1,500
The 2nd place wins 3,000 diamonds and $800
The 3rd place wins 2,000 diamonds and $500
The 4th place wins 1,000 diamonds and $200
The 5th – 8th places wins you 500 diamonds each
The Top-up/ Recharge
This is probably the most expensive method of earning you diamonds and it involves buying them directly from the shop. It is also a way of showing your support to the developers of the game. Be warned though DO NOT buy diamonds from 3rd parties.
Although they are cheaper, they usually use illegal means of obtaining them such as using stolen credit cards or hacking them. It is actually very easy for you to be scammed and banned if you are caught using illegal methods to get diamonds.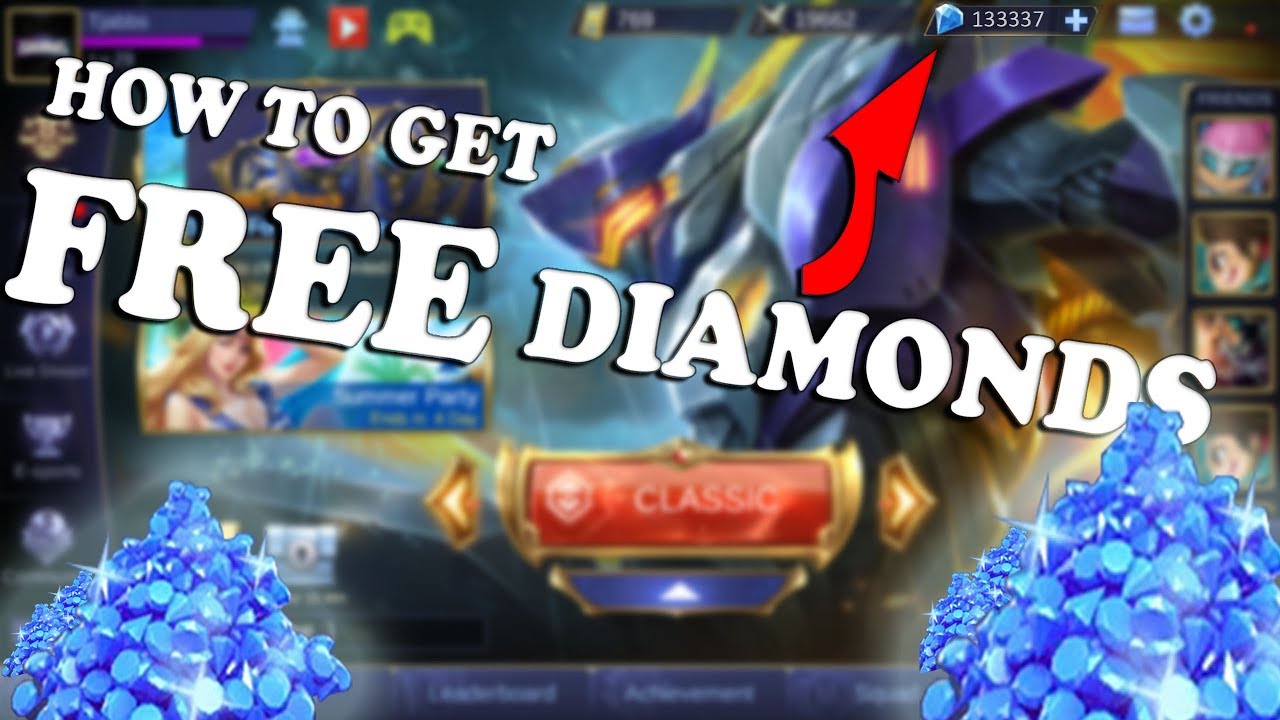 Conclusion
This is one of the most popular and fun games out there to play when you have some free time. You can make use of our tips above in order to acquire the diamonds the right way. The more diamonds you have, the easier it will be for you to play the game.